bTEC Sport - lEVEL 3
National Diploma (Level 3): Extended Certificate Diploma (Single and Double)
This course uses a combination of assessment styles to help students apply their knowledge to succeed in the workplace, and develop study skills to continue onto Higher Education. Students study each unit in depth to acquire a range of practical and transferable skills. The range of assessments – both practical and written – help students showcase their learning and achievements to best effect.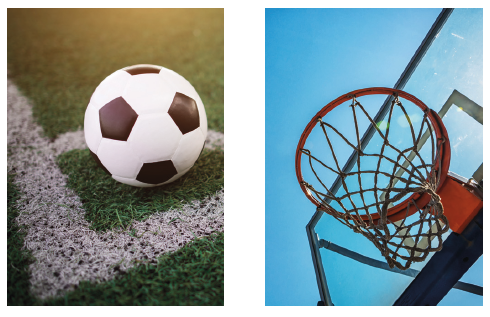 Subject requirements:
Minimum GCSE of 4 in English + GCSE 4 in PE (if studied)
Mr S Macfie - Teacher to contact
Mr B Sindell - PE Area Coordinator
Mrs A Schwiening- PE Curriculum Assistant

Course content:
Extended Certificate Units
Anatomy and Physiology (external exam)
Fitness Training and Programming for Health, Sport and Well-Being (external
exam)
Professional Development in the Sports Industry (internal assignments)
Sport Psychology (internal assignments)
Diploma Units: Above units, plus:
Sports Leadership (internal assignments)
Coaching for Performance (internal assignments)
Rules, Regulations and Officiating in Sport (internal assignments)
Investigating Business in Sport and the Active Leisure Industry (external exam)
Skill Acquisition in Sport (internal assignments.
Assessment Criteria
Units are assessed on a scale of Distinction, Merit, Pass and Unclassified. Qualifications are graded on a scale of P–D* (Extended Certificate) or PP to D*D* (Diploma).

Unit 1: Anatomy and Physiology
Students sit a 1 hour 30 minute exam
Unit 2: Fitness Training and Programming for Health, Sport and Well-Being
Part A: Students are given a scenario, with 6–8 hours to prepare for the final assessment.

Part B: (Final assessment): Students are given more information and use this and their research to produce their final plan. In all other units, students are assessed by assignments, including research, projects, investigations, fieldwork, and experiments,
and linking theory with practical exercises.

Please note this course is one year only in the first instance. Only upon successful completion of the first year, will students be invited to complete the second-year qualification.
Exam Board: Pearson BTEC
• Pearson BTEC - National Extended Certificate in Sport (Level 3)
(QcF) 601/7218/6
• Pearson BTEC - National Diploma in Sport (Level 3)
(QcF) 603/0460/1
Are you interested in:
Sport in all its facets?
The role of sport in the community?
Watching and analysing sport?
The leisure and fitness industry?
Health and nutrition?
Leading to a career in:
Sports Performance and Development
Sports Coaching/Teaching
Sports Officiating
Sports Journalism
Sports Medicine
This subject goes well with:
Business
Health and Social Care
Information Technology
Click below to learn about the course from BTEC Sport student, Steph.