Year 6 transitioN
Hello Year 6 pupils and Parents/Carers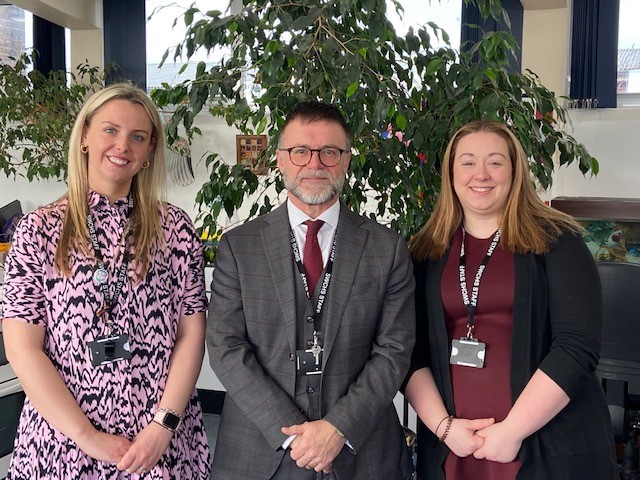 We are Mr Wheeler, Mrs Thacker and Mrs Ridgwell.
Mr Wheeler will be your Year Achievement Coordinator (YAC) for Year 7 in September. It is his job to oversee the academic achievement and wellbeing of the year group during the five years leading up to the GCSE exams.
We look forward to welcoming you to our school for your Bridging and Taster Days. This is a great opportunity for you to get to know the people and places which will play an important part in your lives at SWCHS. I hope you are looking forward to joining SWCHS and making the most of the new opportunities and experiences being here will bring you.
We really look forward to welcoming you to SWCHS and are excited to meet our new Year 7s.
Mr Wheeler
Year 7 Achievement Co-ordinator
The year 7 team for September's intake, are currently supporting our Year 11's through their GCSE's, so please direct any enquiries to Mrs L Edwards until July.
Taster Days
Students will be invited in for a Taster Day on 30th June 2023.
Students from smaller schools will additionally be invited on for a Bridging Day on 29th June 2023.
Parents will be invited in for an evening on 3rd July 2023.
Home/School Communication
Please click on the link below for further information about our school/home communication tools.
Shoebox Project
Students are invited to complete a summer project, to bring to school on their first day with us in September.
The project is based around the ideas of the American artist, Joseph Cornell.
Students are asked to produce a 'shoebox' piece of art in the style of Cornell (further information on Cornell can be found at: http://www.enchantedlearning.com/artists/cornell/activity.shtml.
The theme is 'Looking Back and Looking Forwards', in other words asking the students to think about themselves at the end of KS2 (successes, memories etc.) and what they feel about secondary school and their future. Students produce a 'visual' presentation of their thoughts and feelings in their shoebox.
The students will bring their shoeboxes with them in September and will talk about them in their tutor groups as part of their Induction Programme.
Correspondence
Please see below a video message from SWCHS Anti-hate Ambassadors:
SWCHS Social Media
Keep up to date with our latest news through SWCHS Twitter and Facebook.