Year 6 transitioN
Hello Year 6 pupils and Parents/Carers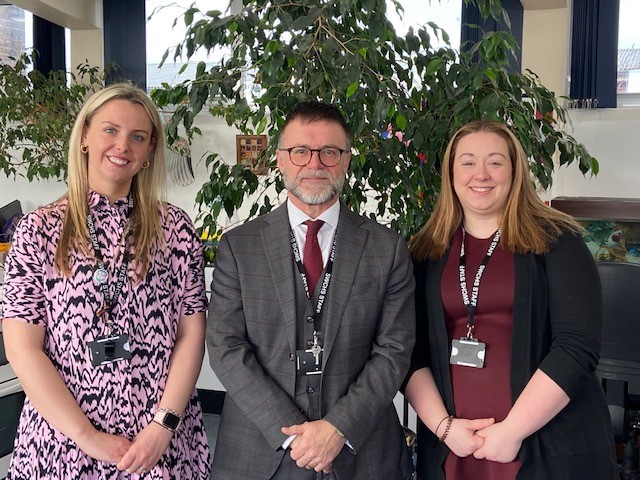 We are Mr Wheeler, Mrs Thacker and Mrs Ridgwell.
Mr Wheeler will be your Year Achievement Coordinator (YAC) for Year 7 in September. It is his job to oversee the academic achievement and wellbeing of the year group during the five years leading up to the GCSE exams.
We look forward to welcoming you to our school for your Bridging and Taster Days. This is a great opportunity for you to get to know the people and places which will play an important part in your lives at SWCHS. I hope you are looking forward to joining SWCHS and making the most of the new opportunities and experiences being here will bring you.
We really look forward to welcoming you to SWCHS and are excited to meet our new Year 7s.
Mr Wheeler
Year 7 Achievement Co-ordinator
The year 7 team for September's intake, are currently supporting our Year 11's through their GCSE's, so please direct any enquiries to Mrs L Edwards until July.
Summer task/Ice Breaker Activity
"This is me" photos​
3 photos or three drawings ​

helps to bring discussion around who they are​

Can be objects, places, people, hobbies etc
The first day of school for Year 7 will be on Wednesday 6th September. On this day, we would like students to bring in 3 photos or drawings to share with their peers and tutors during form time activities. Examples of what this may look like could be a favourite pop star, a picture of your family, or a sporting hero. This will help them settle in and get to know the other students in their form in a relaxed activity.
Correspondence
Please see below a video message from SWCHS Anti-hate Ambassadors:
SWCHS Social Media
Keep up to date with our latest news through SWCHS Twitter and Facebook.