A-LEVEL Sociology
A-LEVEL
Sociology focuses on the relationship between individuals and the society in which they live. It encourages an investigation and understanding of cultural and identity issues found within modern society. In addition, it includes a study of research findings and evaluation of sociological research methods.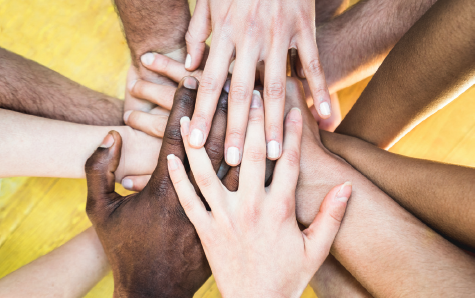 Subject requirements:
Minimum GCSE of 5 in English or Humanities subject
Teacher to contact - Miss K Sogi
Social Sciences Area Coordinator - Miss C Miller
Social Sciences Curriculum Assistant - Mrs D Last
Course content
Year 12
Families and Households:
Focuses on family structure, government policy, the nature of childhood, demographic
changes and their impact on the family.
Education:
Areas include the role and purpose of education, reasons for differential achievement, the significance of educational policy changes and an understanding of research methods.
Year 13
Beliefs in Society:
Includes the relationship between religious belief, social change and stability, links between different social groups and spiritual organisations and the extent of
secularisation.
Crime and Deviance: Areas include social groups and crime rates, theories of crime, crime control and punishment, theory and methods.
Assessment criteria
100% exam. No coursework
Exam Board: AQA
A-Level: 7192
Are you interested in:
Social issues?
Current affairs?
Diversity and difference?
Understanding society?
Social change?
Leading to a career in:
Social Work
Police
Criminology
Journalism
Teaching
This subject goes well with:
Politics
Criminology
Psychology
We advise against taking Criminology, Psychology and Sociology together, as it narrows academic scope.
Human Sciences Vision
To create an educational environment that encourages students to:
Be open-minded by engaging with contemporary and cultural experiences within society
Be intense and critical thinkers by challenging and questioning established paradigms
Practice values of professionalism through active participation with the research process and holistic and synoptic thinking
Uphold the integrity and credibility of their chosen discipline by behaving ethically.
Follow us on Instagram - click on the logo below

Click below to learn about the course from Sociology student, Molly.