A-LEVEL Photography
A-LEVEL
Photography is an artistic and technical subject that develops your creativity and practical skills. It helps you to expand your imaginative capacity and technical knowledge; the course will challenge your intellectual and analytical ability. Year 12 runs as a foundation year to build knowledge and skills, with the A-Level following on in Year 13. Across the two years, there are a total of four components of work. Students produce a portfolio of coursework material, which exemplifies work carried out during the A-Level course. Students will also sit a controlled test in both Year 12 and 13.
Subject requirements:
+ Application by Letter (please click on the application guidelines button below for further details), + Interview with any existing Photographic work/Art Portfolio to show at interview (e.g. in a sketchbook and/or Powerpoint presentation, one image per slide).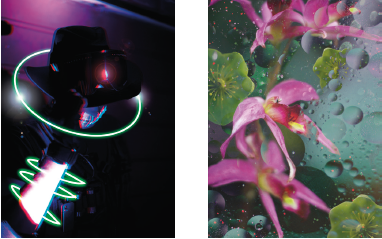 Teacher to contact - Miss S Adams
Art Area Coordinator - Mrs C Wyman-Smith
Course Content:
Year 12
Component 1: Coursework 'Portfolio' (September to February) – analogue and digital processes.
Component 2: Internally set assignment, preparatory work from February onwards, plus a ten-hour examination.
Year 13
During the A-Level course you will undertake a 'Personal Investigation' that allows you to explore in depth a theme,
concept or idea of your choice, including a compulsory 1,000 – 3,000 word written assignment.
Component 1: 60% of total
A-Level – Personal Investigation (September – February)
Component 2: 40% of total
A-Level – A-Level externally set assignment, preparatory work from February onwards, plus a fifteen-hour examination.
Assessment Criteria:
Assessment Objective 1: Developing ideas/using reference/sustainment
Assessment Objective 2: Experimentation/refection/technical expertise
Assessment Objective 3: Recording/research/observations
Assessment Objective 4: Personal response
Exam Board: AQA
Endorsed A-Level:
7206/C and 7206/X
Are you interested in:
Using a 35mm film camera and digital SLR?
Using a darkroom?
Photoshop digital skills?
Studio lighting?
Visiting art galleries?
Leading to a career in:
Commercial Photography
Art Direction/Digital Media
Digital Manipulation
Lighting/Filming (TV, Theatre, Film)
Photo Journalism
This subject goes well with:
Media Studies
Film Studies
Art and Design