A-LEVEL English Literature
A-LEVEL
The OCR English Literature course is academically challenging, highly rewarding and extremely popular. Students follow a lively and varied programme of study, with opportunities to read and discuss a wide range of texts, issues and authors.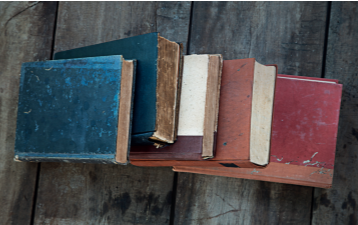 Subject requirements:
Minimum GCSE of 5 in both English Literature and English Language.
Teacher to contact: Mr P Wilson
English/Media Studies Area Coordinator - Miss R Jermy
Course Content
During your A-Level course, you will study a range of genres across different periods.
The first examined unit, entitled 'Drama and Poetry Pre-1900' involves the study of a Shakespeare play and the comparative study of drama and poetry produced pre-1900. Not only will students broaden their horizons in terms of the texts that they have read before, but they will learn the vital importance of the contexts surrounding these texts.
The second unit, 'Comparative and Contextual Study' invites students to become experts in a specific period or genre of literature (such as American Fiction or The Gothic). In this unit, they will prepare to answer questions on key 'set texts' as well as an 'unseen' passage in their specialist topic area. They will also explore new ways of interpreting literature, such as Marxist and Feminist readings of texts.
The coursework unit of A-Level study is a fabulous opportunity for students to improve their close analysis skills, as well as their appreciation of 21st Century literature
Assessment Criteria
The A-Level is assessed through 80% examination and 20% coursework.
Exam Board: OCR Course Code: H472
Are you interested in:
Reading widely?
Exploring and sharing ideas?
Developing your analytical skills and essay writing?
Discussing literary texts?
Analysing Shakespeare?
Leading to a career in:
Journalism
Publishing
Teaching
Advertising
Legal Professions
This subject goes well with:
History
English Language
Drama and Theatre
Click below to learn about the course from English Literature student, Ursula.
The English Area realise that you may want to start preparing for A Level courses in English Literature starting in September. Here are some ideas and resources that will help you to do that:
English Literature:
One of the 'set texts' for Y12 English Literature at SWCHS is Shakespeare's 'Twelfth Night'. The 2017 National Theatre production of the play is within the NT archive, to which we have access. Use the login details below:

https://www.dramaonlinelibrary.com
Username: 6Xa*8Bu(p*
Password: 9Kj-3Dg-jz
Use the 'access login' on the left after clicking 'log in'.
Watch the play and make some notes on what you thought the key themes / messages of the play were – then maybe do some reading online to see what you missed! You may want to read a plot summary first!

Attached is a great publication from the English and Media Centre with ideas on making the leap between GCSE and A Level study. None of this is work that you have to do, but there are some great suggestions in there – and if you follow the instructions at the start about the 'bingo' card, you'll have a nice range of activities. Some activities involve resources from Emagazine, to which we subscribe. In order to log in to Emagazine please use the login: SWCHS and the password English (with a capital E).

Finally there is a reading list attached that gives lots of ideas about much wider reading – this is something that you should delve in and out of throughout your A Level course, but it might be worth having a look now if you're stuck for ideas on what to read next. However, all of this is very much optional – don't be overwhelmed by it!

A letter with your 'set texts' to read for the start of Year 12 will be with you when we start our formal induction.