WJEC Criminology - LEVEL 3
Level 3 Diploma
Criminology is the study of crime and criminals. This applied qualification will give you the opportunity to study different types of crime, why people commit crime, how the criminal justice sector works, and how policies can be implemented to try and reduce crime.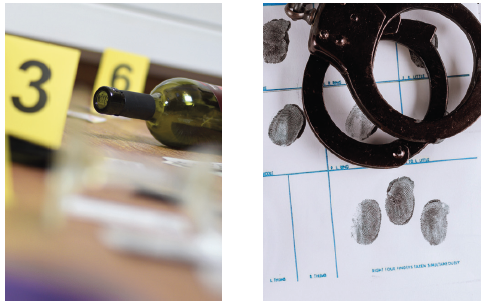 Subject requirements:
Minimum GCSE of 5 in English.
Teacher to contact - Miss K Sogi
Social Sciences Area Coordinator - Miss C Miller
Social Sciences Curriculum Assistant - Mrs D Last
Course Content
Year 12 (Certificate)
Unit 1: Changing Awareness of Crime: Students develop an understanding of different types of crime, influences on perceptions of crime, and why some crimes are unreported. Students create their own campaign for change to raise awareness of unreported crimes.
Unit 2: Criminological Theories: Students gain an understanding of why people commit crime and how criminological theories impact policy making and the criminal justice system.
Year 13 (Diploma)
Unit 3: Crime Scene to Courtroom: Students acquire an understanding of the criminal justice system and the various organisations within it. Students learn about the legal process when investigating a crime (from crime-scene to court-room).
Unit 4: Crime and Punishment (synoptic): Students acquire an understanding of agencies of social control within the criminal justice system, as well as models of punishment in England and Wales and how effective they are.
Assessment Criteria
Unit 1 and Unit 3 are assessed internally through controlled assessment (50%) Unit 2 and Unit 4 are assessed externally through examination (50%) Please note this course is one year only in the first instance. Only upon successful completion of the first year, will students be invited to complete the second-year qualification.
Exam Board: WJEC
Level 3 Applied Certificate in Criminology: 601/6249/1
Level 3 Applied Diploma in Criminology: 601/6248/X
Are you interested in:
Crime in our society?
Criminal behaviour and deviance?
Why and how we punish people?
Controlling criminality?
How criminal theory influences social policy?
Leading to a career in:
Police service
Probation service • Prison service • Social work • Social research This subject goes well with: • Sociology • Psychology • Politics
We advise against taking Criminology, Psychology and Sociology together, as it narrows academic scope.
Click below to learn about the course from Criminology student, Katie.