A-LEVEL Classical Civilisation
A-LEVEL
Classical Civilisation is the study of the fascinating history, culture and literature of both the Ancient Greeks and the Romans. Delve into The Iliad and The Aeneid, great epics full of war, heroes, love and loss; study Augustus' creation of an imperial image in a fundamentally anti-monarchical society; explore the ancient Athenians' world-famous democracy, a foundation stone of Western culture. All of these have had a profound impact on our world today. Students will develop key skills, such as careful analysis and evaluation through examination of ancient texts, art and archaeological evidence.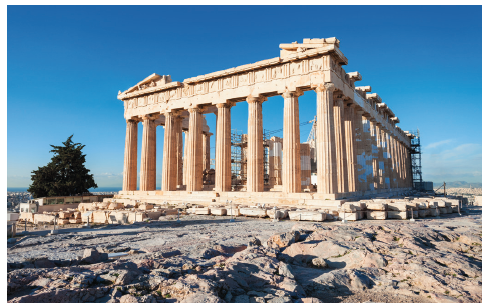 Subject requirements:
Minimum GCSE of 5 in History or English.
Teacher to contact - Mrs C. Wheeldon
Humanities Area Coordinator - Dr R Mills
Humanities Curriculum Assistant
Course Content
Year 12
The World of the Hero: Homer's Iliad Culture and the Arts: Imperial Image.
Year 13
The World of the Hero: Virgil's Aeneid Beliefs and Ideas: Democracy and the Athenians.
Assessment Criteria
The A-Level is assessed through 100% examination. Year 12 Internal examinations will take place to assess knowledge and understanding. A-Level: The World of the Hero (Iliad and Aeneid) 2 hours 20 minutes – 40% of A-Level Culture and the Arts: Imperial Image 1 hour 45 minutes – 30% of A-Level Democracy and the Athenians 1 hour 45 minutes – 30% of A-Level.
Exam Board: OCR, Course Codes: H408/11 H408/22 H408/34
Are you interested in:
History?
Literature?
Politics?
The development of societies and cultures?
Archaeology?
Leading to a career in:
Law
Civil Service
Archaeology and Museums
Teaching and Research
Publishing
This subject goes well with:
Latin
History
English Literature
Click below to learn about the course from Classical Civilisation student, Rosie.