CTEC Business - Level 3
Cambridge Technicals Level 3 (Single and Double)
Business is a real-world subject. Whatever your choice of career, you need to understand the decisions businesses make. Cambridge Technicals contain a large coursework component. They are a recognised pathway into higher education and employment, combining well with a variety of other subjects. The course can be taken either as a 5 unit Extended Certificate (equivalent to one A-Level) or a 10 unit Diploma (equivalent to two A-Levels).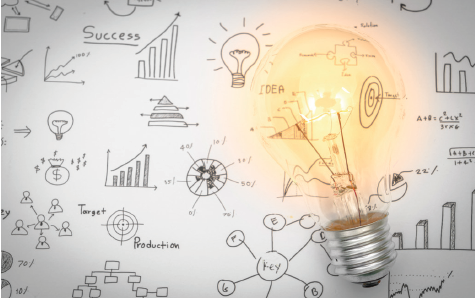 Subject requirements:
Minimum GCSE of 4 in English and Maths + GCSE 4 in Business (if studied)
Teacher contact - Mrs M Boulton
Social Sciences Area Coordinator - Ms C Miller
Social Sciences Area Curriculum Assistant - Mrs D Last
Course Content
Mandatory for the 5 and 10 Unit course:
The Business Environment
Topics include: functional areas; ownership; stakeholders; business plans; organisational structures; financial information and the external influences on business.
Working in Business
Protocols, documents and methods of communication when working within a business.
Customers and Communication
Influences on customer behaviour and communication in business
Marketing and Market Research
How to conduct market research and target customers
Principles of Project Management
Project planning; internal and external factors that impact on the process
Diploma students also take the following units:
Business Decisions
Marketing Strategy
Marketing Campaign
Change Management
Delivering a Business Project
Assessment Criteria
Extended Certificate (One A-Level): 50% Coursework; 50% Exam Diploma (Two A-Levels): 67% Coursework; 33% Exam The qualifications are graded using a Pass, Merit, Distinction and Distinction* method (the UCAS points for a Distinction* are the same as an A* at A-Level)
Please note this course is one year only in the first instance. Only upon successful completion of the first year, will students be invited to complete the second-year qualification.
Exam Board: Course Codes: Extended Certificate 05835, Diploma 05837
Are you interested in:
Understanding the environment in which businesses operate?
Strategic business decisions?
Influences on customer behaviour?
Marketing and advertising?
Setting up a business of your own?
Leading to a career in:
Retail Management
Financial Services
Accountancy
Marketing
Human Resources
This subject goes well with:
Media Studies
Information Technology
Geography
Click below to learn about the course from CTEC Business student, Alex.