C&G Animal Care - Level 2
City & Guilds Level 2 Animal Care Diploma
This qualification is aimed at students who wish to work in the animal care industry or progress to further learning and/or training in this sector. This qualification builds a foundation of knowledge and the chance to practise skills used within the animal care industry. Students may progress to Level 3 qualifications such as Technical Levels. Alternatively, students could progress into employment or an apprenticeship. This qualification has been developed in collaboration with employers, sector experts, colleges and training providers.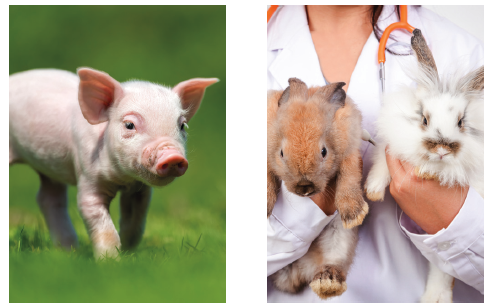 Subject requirements:
Minimum of 4 subjects with an average GCSE score of 4 (including English and Maths or English and Science)
Teacher contact: Miss E Blakey
Course Content
The following units are compulsory:
Animal health and welfare
Practical animal feeding
Animal accommodation
Work-related experience in land-based industries
Students follow these optional units, although these can be amended to reflect the interests of a particular student cohort:
Animal nursing
The principles of animal biology
British wildlife species, habitats and rehabilitation
Caring for exotic animals
Students will gain a broad scientific and practical introduction to handling and caring for a range of farm and small animals, together with related work experience.
Assessment Criteria
To gain this qualification, students will complete the following assessments:
Internally marked assessments for each unit.
A work experience portfolio
An externally sat examination may be required.
This qualification is subject to confirmation of central funding.
Exam Board: City & Guilds
Are you interested in:
A career with animals?
Improving your animal knowledge?
Building your scientific thinking?
Working in practical ways?
Understanding more about farming and husbandry?
Leading to a career in:
Employment in the land-based sector
Employment with animals
Apprenticeships in farming
Further Science courses
Level 3 Animal Management
Click below to learn about Animal Care and Management courses from a student perspective.