Alumni
Anna Greenland (1993-2000)
Organic Gardener and Horticulturalist
Anna Greenland is at the heart of the organic growing movement. She has grown quality organic food for chefs Raymond Blanc, Tom Aikens and Jamie Oliver and spent three years running Blanc's garden at Le Manoir aux Quat'Saisons. Now Head Gardener at Soho Farmhouse, Anna created extensive vegetable and herb gardens. She also designed the first vegetable garden at Kew Gardens since the 1700s, voted 'most inspirational garden 2016' by the Great British Growing Awards.
Anna worked in the vegetable garden at the Lost Gardens of Heligan, learning the lost arts of Victorian kitchen gardening. She pursued a Masters in Sustainable Horticulture at the University of California, Santa Cruz, establishing an organic gardening programme at the Huntington Botanical Gardens in LA. Anna regularly appears throughout Soho House media platforms and running a variety of courses. She has over 6,000 followers on Instagram with beautiful images of her plants and top tips on how to grow.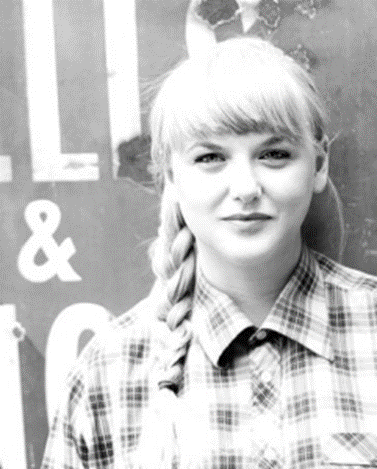 Hannah Walker (1995-2000)
Poet, Playwright and Radio Script Writer
Hannah studied Literature at the University of East Anglia and did a Poetry Masters at the University of Newcastle. She has toured the world with her shows, winning awards and receiving rave reviews from Australia to Brazil. She writes about being human and the mess we all make of being a person. She believes poems should not be dusty old objects, but ways to speak about the world now. Her work is funny, sharp and conversational.
Hannah's poetry plays have been published by Oberon and she has written for
The Guardian and BBC Radio 4. Her first full poetry collection 'Acting Natural' is edited by poet Caroline Bird and novelist Joe Dunthorne. Having performed at Latitude Festival, she is currently working on a solo show called 'Highly Sensitive'. She has also written
'So Sensitive Sam', a children's book.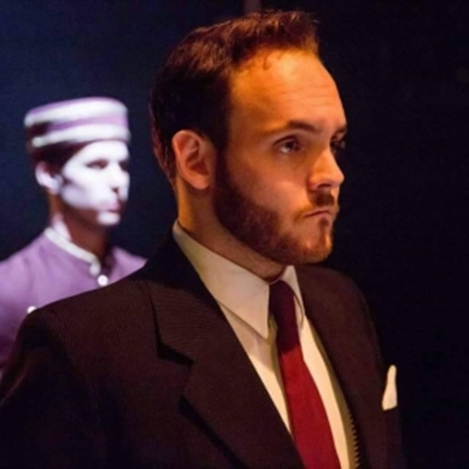 James Gant
Actor (1999-2006)
After leaving SWCHS in 2006, James trained at Mountview Academy of Theatre Arts, gaining a First Class Degree in Performance. Since graduating, James has performed in a variety of Plays and Musicals, all over the world.
He became the first person for ten years to understudy and play both leading roles of Jean Valjean and Javert in the West End production of Les Miserables, the world's longest running musical. Other musical theatre highlights include Oliver!, Evita, Jekyll and Hyde, Titanic and Wind in the Willows at the London Palladium. James has appeared alongside Ade Edmondson in Twelfth Night and A Christmas Carol with the Royal Shakespeare Company.
Teachers that inspired James are his music teacher Gillian Smith, the Headteacher David Boatman and his two brilliant drama teachers Alix Izzard and Rebecca Holmes.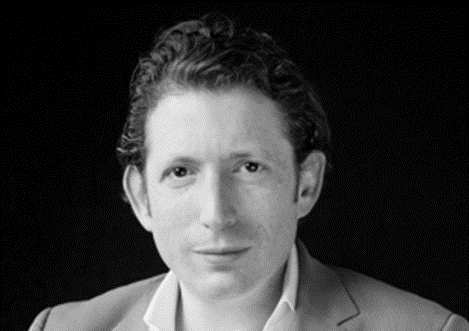 Konrad Feldman (1983-1990)
CEO Quantcast, American Technology Company
Mr. Feldman is the Founder and Chief Executive Officer of Quantcast. With over 25 years of technology experience, Mr. Feldman is an expert on the application of Artificial Intelligence to solving business problems.
He founded Quantcast in 2006 determined to create a better way to understand, engage and measure Internet audiences for the marketing ecosystem. The challenge was creating a new approach to understanding digital media audiences at internet scale.
Today, Quantcast works with clients around the world including brand marketers and publishers, along with their agency and consultancy partners, offering audience insights, targeting and measurement solutions across the customer journey.
Prior to Quantcast, Mr. Feldman co-founded SearchSpace, the leading provider of terrorist financing detection and anti-money laundering AI-driven software for the world's financial services industry. The company was acquired by Warburg Pincus in 2006 and today is part of NICE Systems Ltd.
Mr. Feldman holds a BSc in Computer Science from University College London.
Ellie Griffiths (2010-2012)
Technical Artist
At SWCHS Sixth Form, Ellie took Maths, Further Maths, Computing, Physics and Economics. She then studied Manufacturing Engineering at Cambridge University. She became a Graduate Software Engineer at Renishaw, then took a punt on an internship in the games industry. She was a Technical Artist intern at King (makers of Candy Crush), then hired full-time as a Graduate Technical Artist. Technical Art is the intersection of art and code; Ellie makes tools to automate boring tasks, create shaders and effects for the game, organise work so it makes sense, and optimise the game so it runs better. King is a great place to work, and Ellie is very happy she ended up there!
Ellie would like to thank Mr Fowler for his endless enthusiasm, good humour and general verve. Also Revd Hardingham, for being incredibly lovely, knowledgeable and passionate about Physics, and for being so rigorous in his teaching. She is grateful that he took the time to help her prep for the Cambridge interview, which made her that bit less nervous going in! Last but not least, Ellie thanks Miss Hoverd for introducing her to Python, still her favourite programming language and one she uses in her actual job.
Alex Barnes (2007 -2015)
Senior Associate - Harrods
Alex didn't want to attend university and looked for employment after Sixth Form. He started work at Harrods on a school leaver scheme, which taught him to work with a wide variety of people, and meet all sorts of customers, from international tourists to members of Royal Families. Alex completed the 'Harrods Retail Academy' and the 'Harrods Management Program' and is on his way to becoming an Assistant Manager. His experience covers a range of areas, including Men's Tailoring, Woman's Fashion and Homewares.
Ailie MacAdam (1973-1981)
Engineer
Ailie heads up Bechtel, a global engineering, project management and construction company, with 2,000 staff across the world. She is one of the most experienced, inspiring and influential female engineers in the UK today.
A role model in the industry, she has helped increase the number of female engineers in the UK.
Ailie's first engineering challenge was working out how to get solids to settle in a mixture of raw sewage at a treatment plant in Stuttgart. Years later, she worked on the Boston Big Dig and realised large scale construction projects were her thing. She returned to the UK to run the transformation of St Pancras Station in London, creating an international terminal for Eurostar while preserving the historic features of the original building. Next she took on Crossrail and was in charge of the central London section, with a budget of £7.5 billion. Aware that diverse teams tend to be more successful she recruited a top team of engineers in which 30 % were women.
George Peasgood (2012-2014)
Paralympic Triathlon Team
George attended SWCHS on his way to becoming a World Class Athlete. He was able to combine his A-Level studies in Biology, Leisure Studies and PE with racing across the world for the Great British Para Triathlon Team. During his time in Sixth Form, he raced internationally on six occasions, competing to the highest standard. On leaving Sixth Form with the necessary grades, he studied for a Sports Science degree at Loughborough University. Here, he took racing to another level and was selected to compete in the Rio 2016 Paralympic Games.
Still a part-time student, George now bases his training at the Loughborough Triathlon Performance Centre. He has seen major performance improvements whilst training day-in, day-out with his able bodied counterparts, who are also hoping for success at Tokyo 2020. He is currently a 4-time National Champion (3-time Para triathlon Champion and Para Cycling Champion), with high sporting ambitions over the next few years.
Robert Riche (1983-1990)
Founder & MD of Friend Studio
At school, Rob thought he wanted to be an architect. That's what you do if you like maths, art and physics. But Mr Hall (Head of Art) advised that "design would be more creative, better paid and you don't have to wear a suit." Rob liked this advice because he didn't like wearing a suit.
After completing a design degree at Norwich School of Art, he learned his trade as a designer and creative director at Radley Yeldar in London, working with committed and talented people and winning some nice shiny awards to go on his Mum's mantelpiece. He also learned about the business side of design, before founding Friend in late 2012.
Today, Friend is one of the UK's leading corporate communications agencies, working with a wide range of companies including GSK, M&S, Lloyds Banking Group, Standard Chartered Bank, the AA and Pearson, and private investment firms including Apax Partners, Permira and Charterhouse. Rob's work combines the creativity of art and design with writing, business strategy and financial reporting.
Mr Hall's advice was right for Rob. And he still doesn't have to wear a suit.
Rebecca Tomlinson (2008-2015)
United Nations Policy Associate
Rebecca attended SWCHS from 2008 - 2015, during which time she served as a Prefect and a member of the Sixth Form Committee. She focused on humanities for her A-Levels, studying Latin, Classical Civilisation and English Literature, as well as completing an EPQ in Latin Literature.
Rebecca went on to study Classics at Fitzwilliam College, Cambridge. She achieved a first-class degree and won two academic honours, the Paul Cassidy Prize and the Henry Arthur Thomas Award, for her performance in her final exams. While at Cambridge, she was involved in a variety of extra-curricular projects with a focus on the public good. She volunteered to teach English to Bengali immigrant women in her local area; worked as a higher-education ambassador for a network of economically disadvantaged schools in London, and spearheaded an overhaul of the consent workshops run at her university.