AS Core Mathematics: Quantitative Reasoning
AS LEVEL
Core Mathematics is an exciting Mathematics qualification. It is the Maths you need to move on to independent living, as you think about leaving home and getting a job. Core Mathematics makes you more mathematically aware, more employable and less susceptible to the mathematical pitfalls of life. This course is ideal if you enjoy Maths (but are not taking the A-Level), and will support your other A-Level studies. It is widely welcomed by many universities, with some altering entry requirements for those with a high grade in this qualification. You can choose Core Maths alongside three or four other subjects.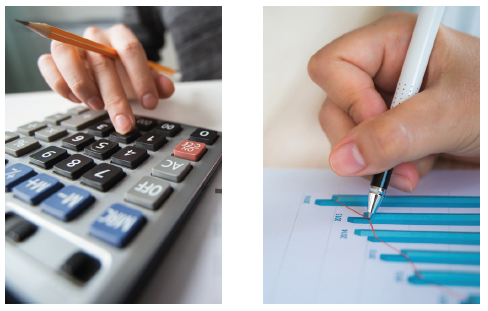 Subject requirements:
Minimum of GCSE 5 in Maths
Teacher to contact - Miss S Barker
Area Coordinator of Maths - Mr J Dunning
Maths Curriculum Assistant - Mrs S Gardner
Course Content
Core Maths builds on and extends GCSE Mathematics, with a sharper focus on problem-solving skills. Topics covered include Mortgages, Student Loans, Buying a Car, Managing Finances, Insurance, Medical Risk, Estimation, Business Planning and Spreadsheets. The skills taught support mathematical knowledge that is required in other A-Level subjects, such as Economics, Psychology, Sociology, Geography, Business, PE, History and Music.
The course covers:
Statistics and algebra
Probability and estimation
Data analysis and modelling
Sequences and growth
Financial planning and management
Collaborative problem-solving approaches and techniques
Using technology and spreadsheets
Assessment Criteria
The course is assessed in two, 2-hour written examinations at the end of Year 13.
Exam Board: OCR Unit code: H866
Are you interested in:
Personal finance, eg budgeting, tax returns, interest, credit and loans?
Analysing and evaluating data?
Financial calculations and business modelling?
Probability and estimation calculations?
Sequences and growth scenarios in the natural world, science and technology?
Leading to a career in:
Finance
Cyber Intelligence
Criminology
Journalism
Data Analysis and Statistics
This subject goes well with all subjects.