A-LEVEL History
A-LEVEL
History challenges students to analyse the cause and consequences of significant historical events and developments over time. It also assesses a student's ability to evaluate primary source material and claims made by historians. You will have the opportunity to engage deeply with historical developments and debates and to carry out your own investigations.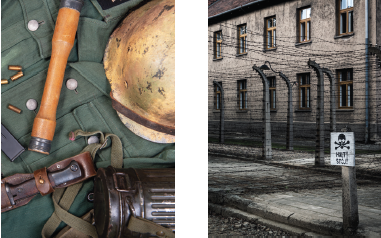 Subject requirements
Minimum of GCSE 5 in History and English
Teacher to contact/Head of History - Mrs J Hesketh
Humanities Area Coordinator - Dr R Mills
Humanities Curriculum Assistant
Course Content
The following units are studied:

Unit 1 Breadth Study: Tsarist and Communist Russia, 1855–1964
Year 12: Tsarism in crisis and the Russian Revolutions. 1855 – 1917
Year 13: The establishment of the Communist dictatorship under Lenin, Stalin and Khrushchev. 1917 – 1964

Unit 2 Depth Study: The Wars of the Roses, 1450 – 1499
Year 12: The fall of the House of Lancaster. 1450 – 1471
Year 13: The fall of the House of York. 1471 – 1499
Unit 3 Independent Investigation
c.100-year investigation of Imperial, Weimar and Nazi Germany. c.1848 – c.1945, focussing on one of the following topics:
Developments in the status of women
Anti-Semitism
The development of nationalism
OR c.100-year investigation on inequality experienced by African Americans and the advancement of civil rights in the period c.1865-c.1965

OR another topic of choice (subject to approval).
Assessment Criteria
Year 12
Internal examinations will take place to assess knowledge and understanding.
Year 13
Unit 1: Examination of 2 hours 30 minutes (40%)
Unit 2: Examination of 2 hours 30 minutes (40%)
Unit 3: Coursework (20%)
Exam Board: AQA
A-Level: 7042
Are you interested in:
Analysing information?
Discussion and debate?
Research?
Independent reading?
Evaluating evidence?
Leading to a career in:
Law
Management
Consultancy
Business
Government
Media
This subject goes well with:
English Literature
Politics
Economics
Click below to learn about the course from History student. Mathias.