Charities Week - £6,700 raised
Charities Week at SWCHS
Every year in December the Sixth Form student bodies at Saffron Walden County High School collaborate to organise and host the school's festive Charities Week.
Charities Week brings some much-needed Christmas cheer to the school's students, staff, and the wider community, whilst raising money for several charities. We felt that this year, more than ever, the community spirit and many charities have been put under great strain. We were determined to make sure Charities Week could go ahead, whilst respecting COVID-safety measures of course.
In order to achieve this, our annual Christmas OAP party became a virtual 'buddy' scheme, with weekly phone calls from Sixth Form students to elderly members of the local community. In addition, 82 Christmas hampers were distributed to the elderly citizens taking part in the scheme as well as to local care homes. The hampers were made up with items generously donated by students and Saffron Walden businesses including the local Tesco superstore. Here are just a few of the wonderful messages of thanks that we received:
"I am really grateful there are youngsters like you looking after the older generation. You are very kind, and I look forward to the phone call each week."
"A big thank you from my parents-in-law, who were surprised and delighted with the unexpected arrival of a gift box of goodies from County High! This winter has been tough…. the actions of your team have made a very happy difference."
"We were overwhelmed by their kindness…. the school must be so proud of what these young people have done."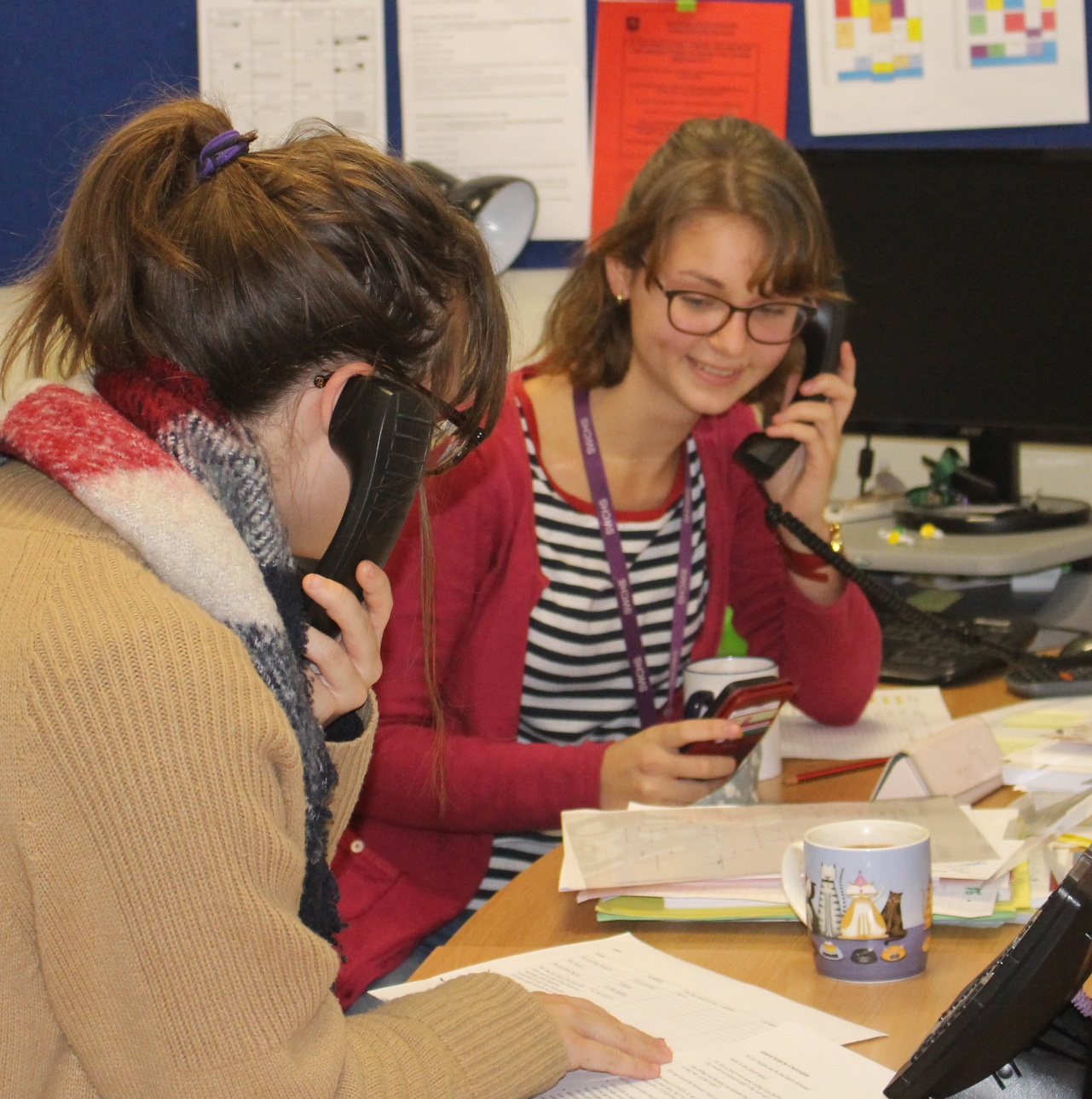 The streaming of virtual events organised by the Sixth Form, alongside teacher dress-up days, and an overwhelming collection for the Uttlesford Foodbank made our fundraising efforts hugely successful. We are extremely proud to have raised £6,700 in total for local and national charities, prioritising those which support children and families most affected by COVID-19.
It is always humbling to see the support that Charities Week receives from the school and local community, and this year was no exception. The student bodies are enormously appreciative of this and are very proud of how we have been able to support the Saffron Walden community in these exceptional times.
Any further donations would be massively appreciated by the charities we are supporting, and can be made by following this link: https://uk.virginmoneygiving.com/SWCHSCharitiesWeek
Ursula Gerhard and Tim Lane
(Year 13 Head Students, Saffron Walden County High School)