GCSE Results Day 2022
The Year 11 class of 2022 can be very proud of their examination results this summer. There are so many success stories for this year group, despite the disruption that they faced.
Twenty-seven students achieved an impressive 5 or more grade 9s, with Emma, Charlotte, Daniel, Nathan, Daisy, Hannah, and Abigail all achieving at least 11 grade 9s.
Headteachers Caroline Derbyshire and Polly Lankester commented "We want to congratulate all of our Year 11 students. These excellent results reflect the hard work and determination of our students in the face of significant challenges, the dedication of their teachers, and the support provided by the whole team at County High. We wish all of our students well with their next steps and we are looking forward to seeing so many of our Year 11 back in our Sixth Form in September."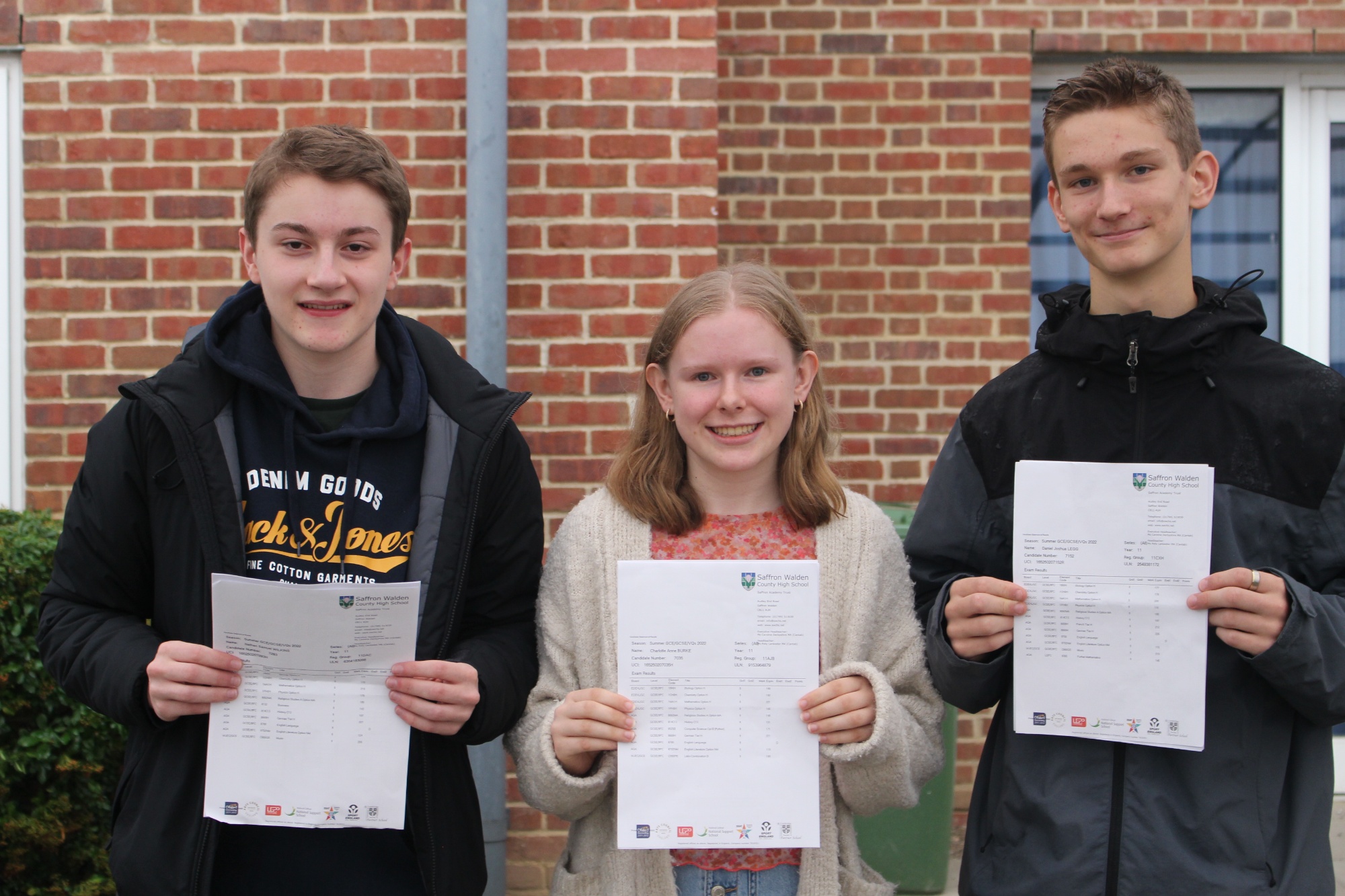 Nathan, Charlotte and Daniel all achieved an impressive clean sweep of 11 grade 9s each.

Emily, Jasmine and Hannah celebrating their success.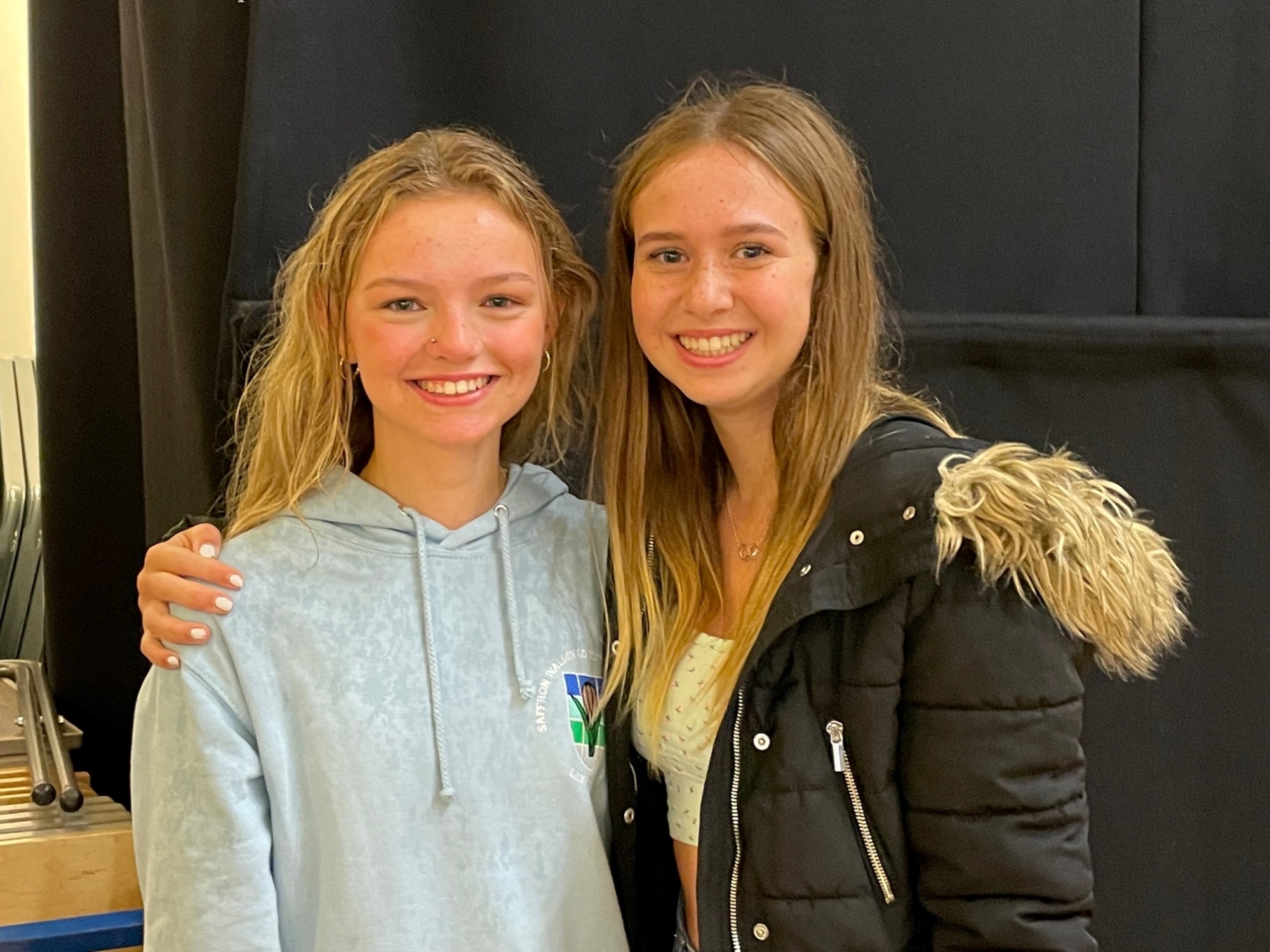 Katie and Marnie are delighted with their
excellent results.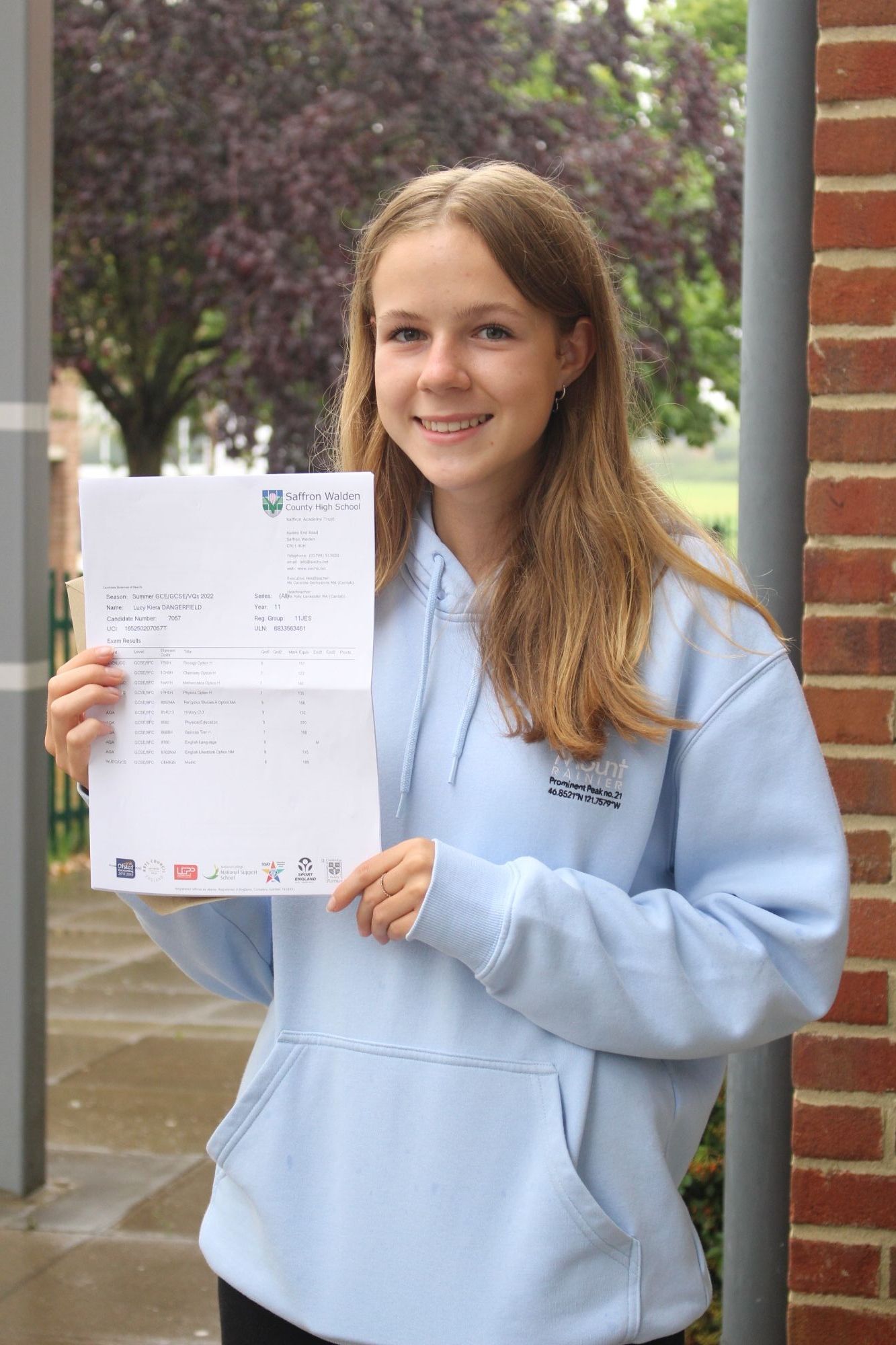 Lucy is really proud of her results, particularly History.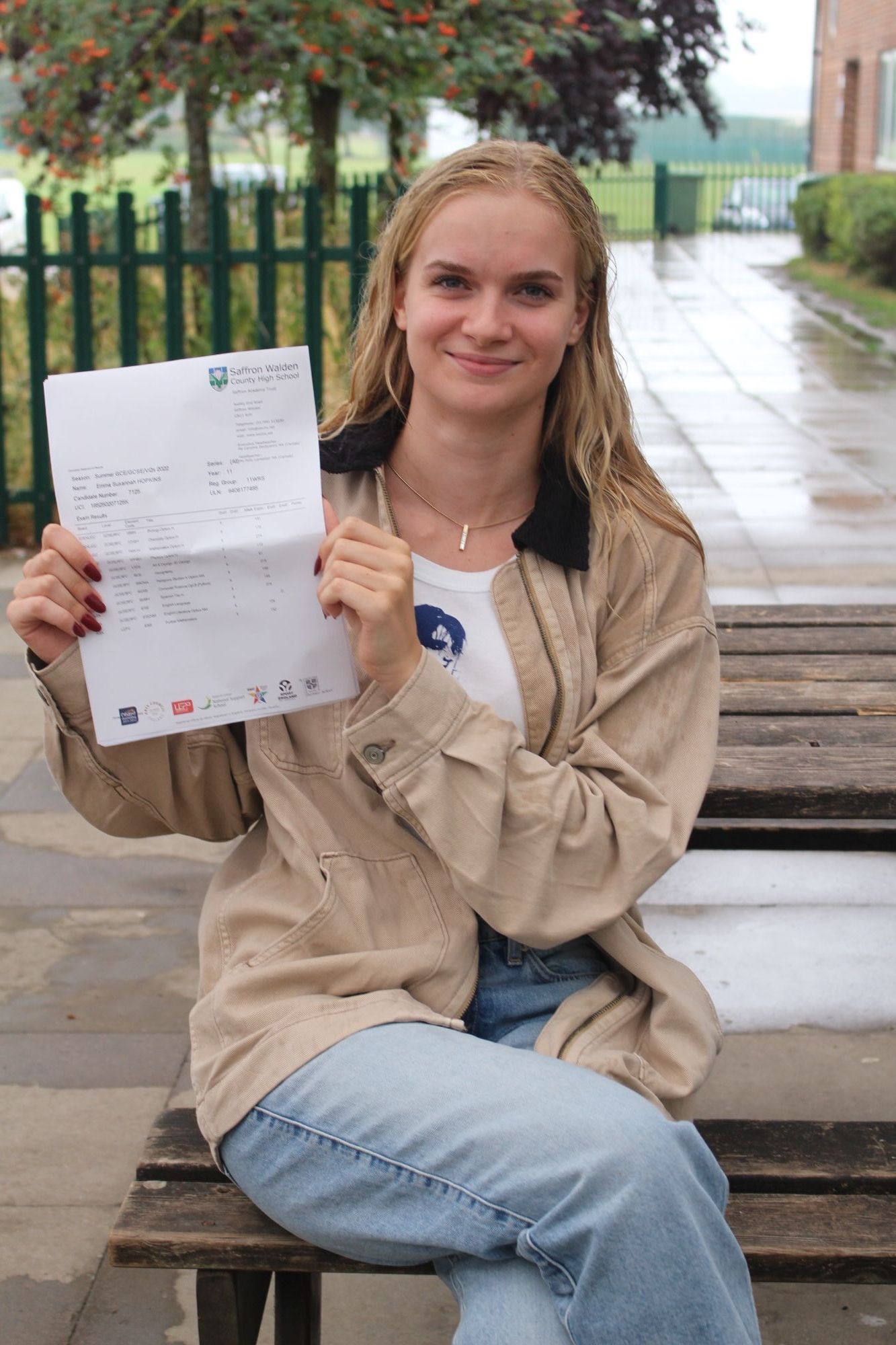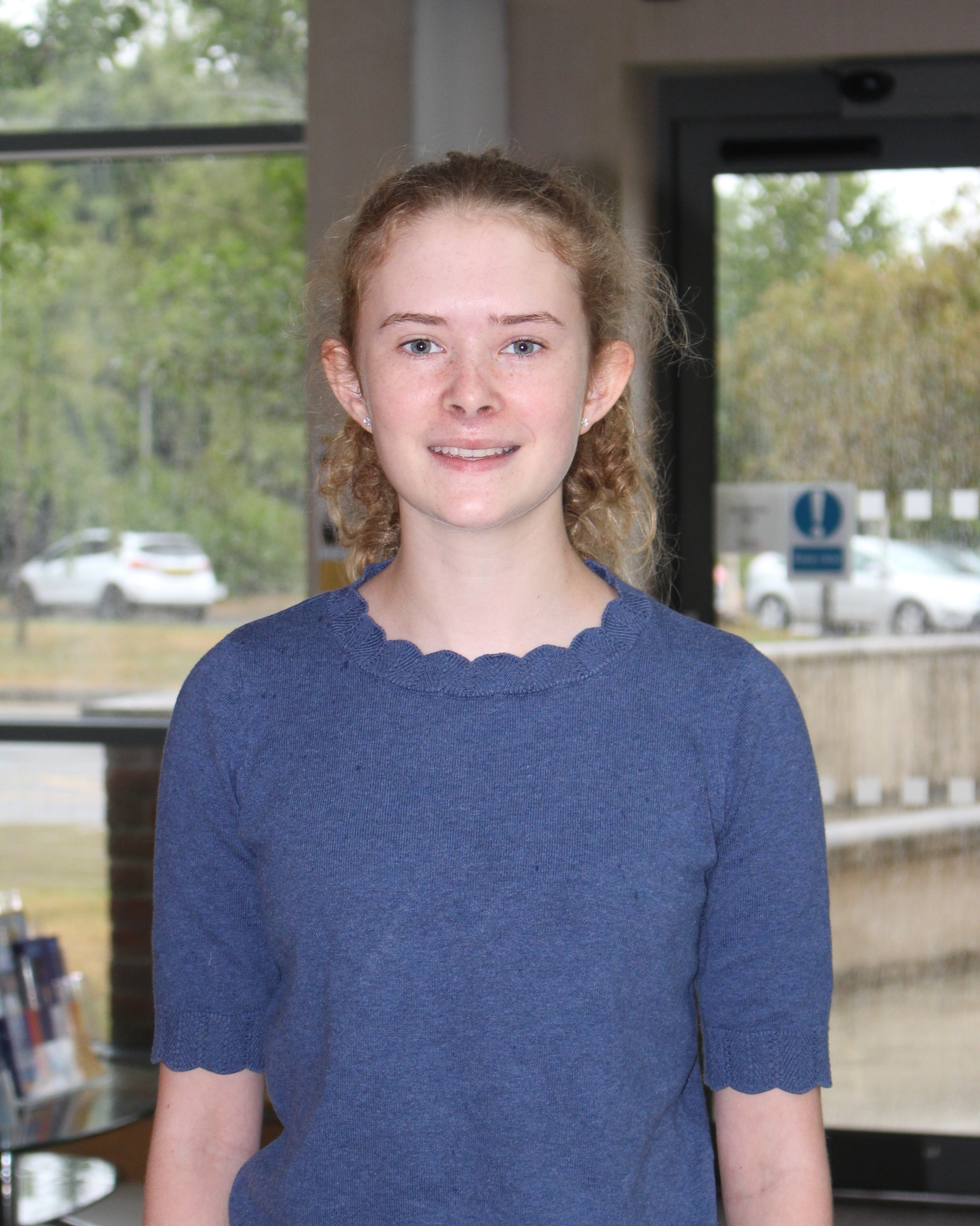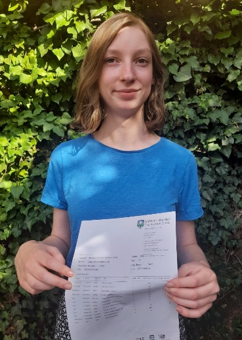 From left - Emma, Abigail and Daisy, also awarded 11 9s.
"I am extremely proud of Year 11, they have been a fantastic year group to work with and I wish them all well with their plans for next year." Sasha Gilbert, Year 11 Achievement Coordinator.