Virtual Messages for Year 11 and Year 13 students.
Year 13
On 7th May, what would have been Leavers' Day, we said a virtual goodbye to our current Year 13 students with a stream of memories, photos and a final toast to their future success.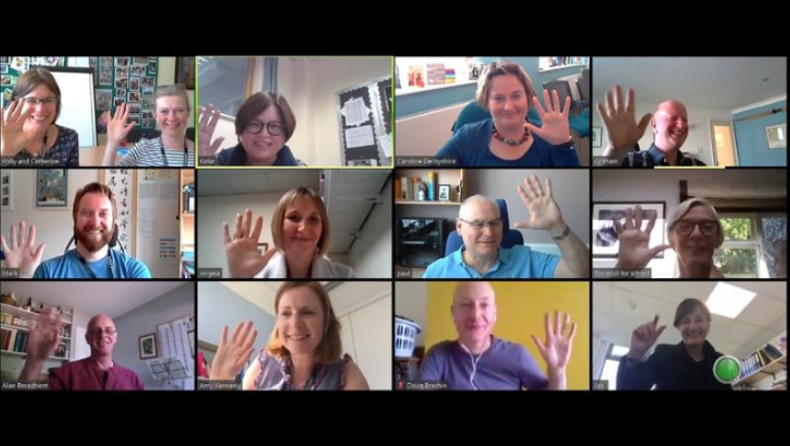 The final post of the day:
We would today have toasted you from the grounds at Bury Lodge. We couldn't do that, so today we got together (via Zoom) and toasted you from our gardens. We hope you've enjoyed the messages, photos and videos today, we know it isn't the same as it should have been, but we couldn't let this day pass without recognition. Each and every one of you make us immensely proud and we miss you so much. More than ever, we wish you luck, love and happiness.
Year 11—All students should have now received their Year Book. We hope that you enjoyed looking back and remembering your time at SWCHS. The Year 11 team also put together a very special message to students from teachers across the school with a song and a dance.
Their last message read:
We are so sad that we are unable to celebrate the end of Year 11 in person with our students…...yet! Until then, here is a video from our staff for the class of 2020.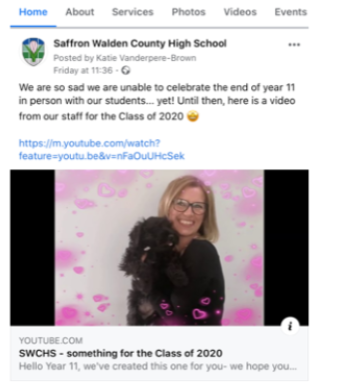 Click here to view the Year 11 video.