GCSE: County High Students' Fortitude Rewarded with Success
GCSE: County High Students' Fortitude Rewarded with Success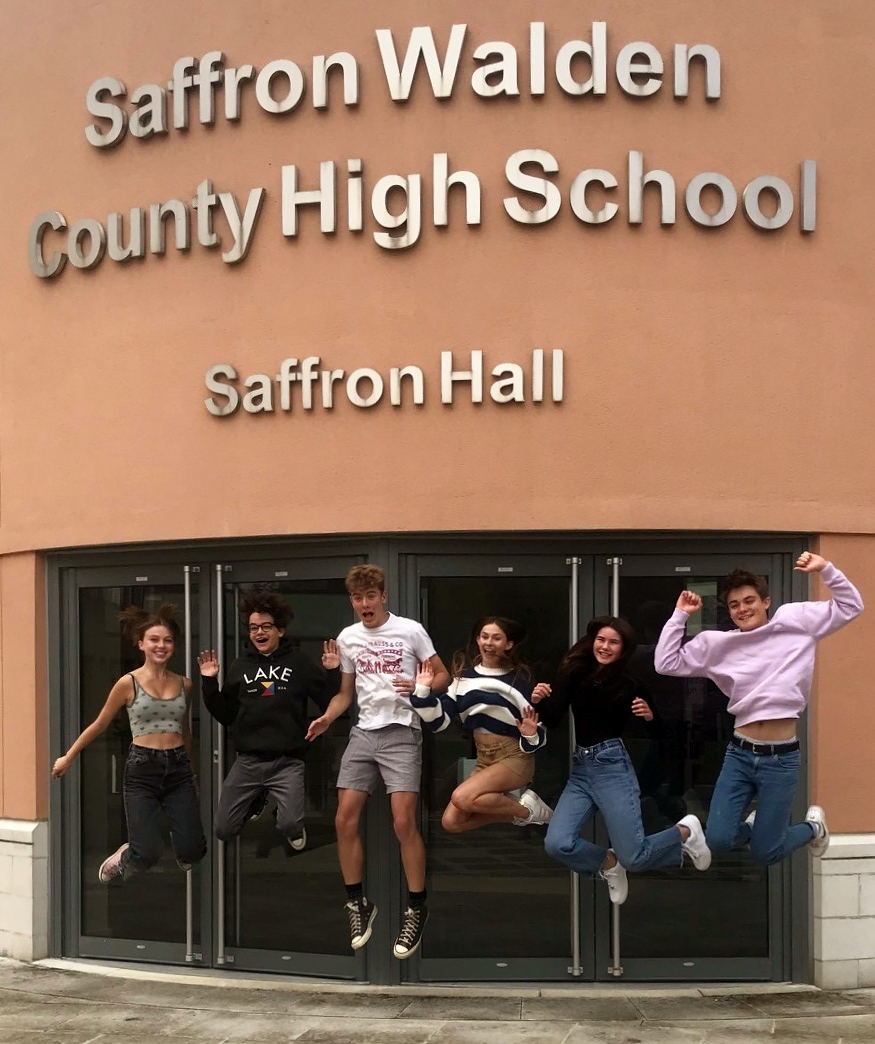 Teachers at Saffron Walden County High School are lauding the achievements of Year 11 students who received their GCSE results today. As with the A level results, which were published on Tuesday, today's GCSE results are awarded by the exam boards using grades determined by the school based on assessments that students have carried out during the year.
Following the Government's decision to cancel public exams this summer, the exam boards gave schools guidance on how to use a range of evidence to decide students' grades. Students have sat assessments in class and in the exam hall and teachers have marked and moderated them. The exam boards have also carried out quality assurance checks, including looking at students' work and the marks awarded.
Executive Headteacher Caroline Derbyshire said that she is very pleased with today's results:
"Our young people can be exceptionally proud of the excellent results they have achieved. These results are truly reflective of the standard they reached in each of their subjects, and we are just as proud of the way they approached their studies during this time of enormous disruption. Not only will they be armed with impressive qualifications, but they have also proved to the world that they can deal with almost anything that gets thrown at them. I think it is only right to pay tribute to the teachers who taught these young people so well and marked all of their assessments. Centre Assessment this year was a herculean task."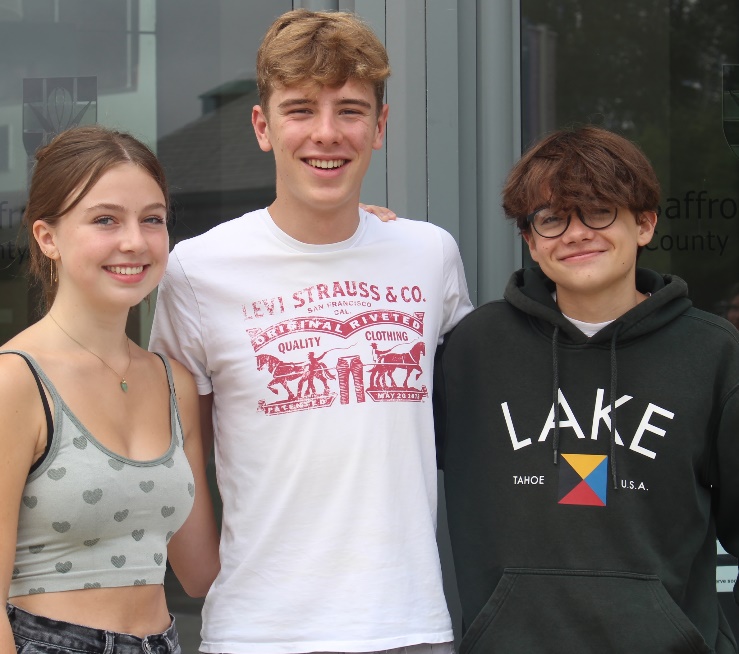 Highlights today include three students achieving 11 grade 9s (the top grade): Olivia Fairall, Toby Kerrison and Edward Pulfer. All three are continuing their studies at Saffron Walden County High School Sixth Form.
Olivia Fairall said: "I was really nervous and had to double-check the numbers on the screen. I have been working towards these grades for such a long time. I just feel so happy and excited."
Toby Kerrison said: "It was amazing how much extra effort teachers put in during lockdown. It was as if we were still in school for the whole duration with quality lessons and high expectations. I was delighted when I opened my results."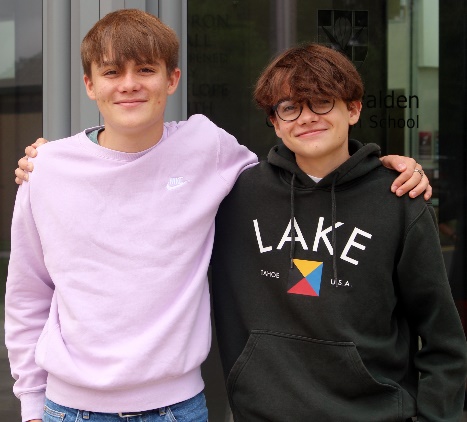 Edward Pulfer said: "I am really proud of what I have achieved, and I am thankful to the teachers who have supported us through a stressful year."
.
A further six students achieved 10 grade 9s with one grade 8, 30 students gained at least 5 grade 9s. In total, 347 grade 9s were awarded with 95 students gaining at least one of these highly prized top grades.
We are incredibly proud of the excellent progress made by all our students, the majority of whom are continuing into the school Sixth Form. Orla Mone and Meg Sansom were amongst a large group of students who made exceptional progress during their time at the school and achieved an impressive suite of results. Innes Dunlop, an elite athlete who competes nationally, has also secured an excellent set of GCSE results alongside juggling her training programme. We wish her well as she begins her triathlon scholarship at the Millfield school. She said: "I feel really, really happy after a hard year. I just want to say how much I appreciate the work my teachers have put in. I have felt really supported."