A-level: Successful County High Students Praised for their Resilience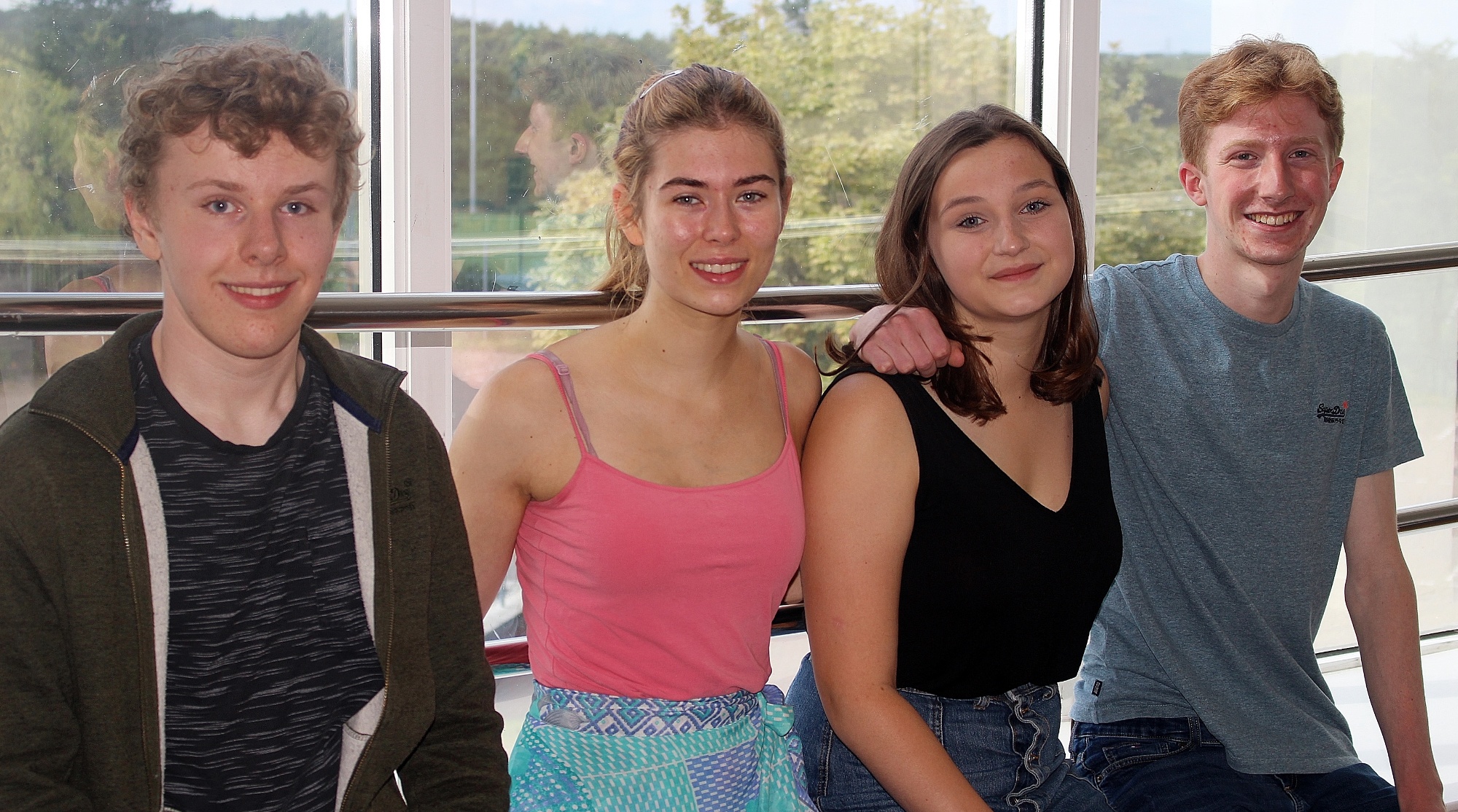 Students are celebrating today at Saffron Walden County High School as A-level results are published. This year, exam boards have awarded the grades that were submitted by the school, which were determined by teachers based on a wide range of evidence gathered during the year, including assessments completed in class and in the exam hall.
The school had to follow strict guidance issued by the exam boards about what to assess, how to assess it and how to use the evidence gathered to determine the grades. Students' work was moderated internally and externally, including by the exam boards.
For students, the long wait is over and, after a very disrupted year, they can see what they have achieved and progress to the next stage.
27 students achieved at least 3 A*s at A-level. 7 students achieved 4 A*s, of whom 4 students also gained an A* in their EPQ qualification: Nathaniel Burke, Isabella Foote, Ursula Gerhard and Thomas Swiecichowski. Lizzie Robson, who is studying History and Economics at Oxford University said, "thank you to everyone at the school for being so supportive". 12 students gained places at Oxford or Cambridge with a further 4 students heading to study medicine.
Overall, 152 A* grades were awarded. Mason Sherman, who has recently recovered from Meningitis, re-sat his Biology A-level this year and has now achieved AAA in Biology, Geography and English Literature. Mason is training at a GB Taekwondo talent club in Southampton next year before studying Law at the University of Manchester. Upon receiving his results this morning, Mason said, "it's been a very challenging year, however the support from SWCHS has helped me to reach where I am today".
In vocational qualifications, 12 double Distinction*s were awarded along with a further 16 starred Distinctions. Overall, 74 results included a Distinction grade. Melisa Syuleyman, who was awarded double Distinction* in Health & Social Care and an A* in Criminology will go onto study Law at Exeter University. Lucy Bedding-Reece, who also received the double Distinction* in Health & Social Care along with an A* in Sociology, Elena Jennings, who was awarded a double Distinction* in Health & Social Care along with an A* in French, and Wilfred Lee received a double Distinction* in Business as well as an A in Media Studies.
Headteacher Polly Lankester said, "Our students should be so proud of these results. They have worked so hard across the last two years in the face of great uncertainty and significant periods of disruption. I have been so impressed by their resilience and how they have risen to every challenge given to them. I would also like to take this opportunity to thank SWCHS teachers who taught their students and then also marked and moderated all of the assessments to ensure each young person has been awarded results that truly reflected the standard they had achieved. We are delighted that so many students have done so well, and we wish them every success in the next stage of their careers".