Weduc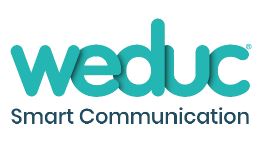 Weduc is a school to home communication tool that we are re-launching this month (October 2020). For those new to the school please see the documents below providing detailed information of how to access Weduc.
Weduc will replace our existing Capita 'In Touch' System' with effect from Monday 2nd November 2020, so please ensure that you follow the instructions below to download the Weduc app before then. Please note that you can also access Weduc via the website www.weduc.co.uk if you do not wish to use an App on your phone.
WHAT CAN I USE WEDUC FOR?
Apart from being able to use Weduc to send and receive messages from the school, there are many features which will provide an insight into your child's learning at SWCHS.
View live updates such as:
School News
Trip Updates
Important Announcements
Key Dates & Events through the School Calendar
Year Specific Newsfeeds
...and much more!
HOW TO DOWNLOAD & REGISTER THE WEDUC APP
Download the Weduc app onto your mobile phone by clicking the links below or view How to Download Weduc instructions here: